As the Winter weather fades, it's time to start planning your Spring attire and what better way to start than kicking off with race season! Celebrated by Australian's around the country, this is a time to have some fun with your outfit, dress boldly, elegantly, and stylish.
Whether you're a diehard yearly punter or this is your first time at the races, this guide will have you feeling prepared and provide you with the trends for the season so you can be a front runner!
Dress Code
Spring racing is one of the few places left that carry the tradition of a dress code, so if you are attending take time to understand the dress code for the day.  
Some events have official themes, like bold colours or monochrome. A few general style rules are no thongs, sneakers or other types of causal shoes, and certainly no denim or clothes with rips or tears! Check whether you are in the members area or general admission too. The more prepared you are the easier it is to find that perfect outfit, or have your Threadicated stylist find it for you.
When it comes to choosing a dress, keep it sophisticated. Think day dress not evening dress as the time for cut outs is not at the races. If a dress isn't your thing, you can opt for a tailored suit, a Spring trend this year.
Pick your favourite piece albeit a dress, shoes or headwear and let the rest flow. Remember you don't need to spend a small fortune on a new outfit, look at the pieces you already own, and see if you can give them a fresh new look and feel.
Everest Day, shades of blue.
The 'world's richest turf race', so why not add a pop of blue to your ensemble or take it to the max with a head-to-toe blue number.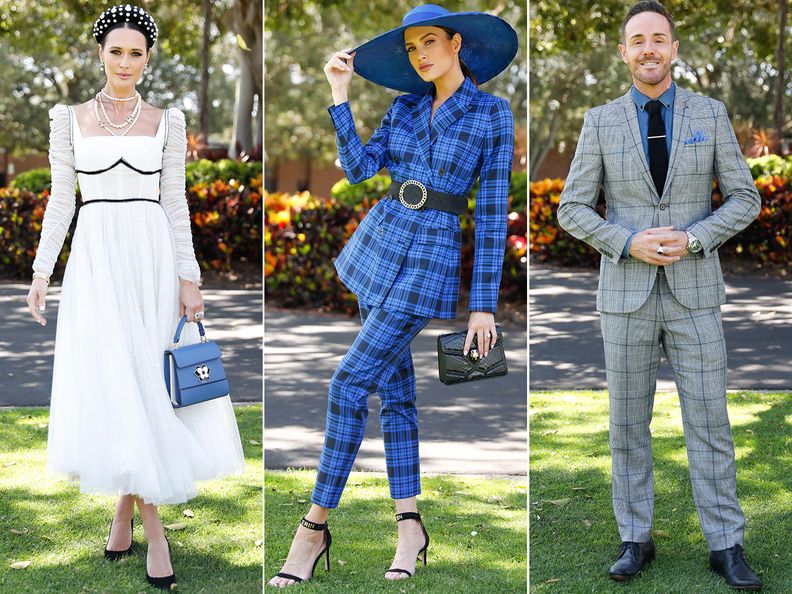 Melbourne Cup, big, bright, and bold. 
Melbourne Cup is the biggest event on the Spring Racing Carnival calendar, so you have permission to go big, bright and bold.
Statement fascinators, even bigger hats, striking prints and suiting. It's a formal event so your standard race day rules still apply.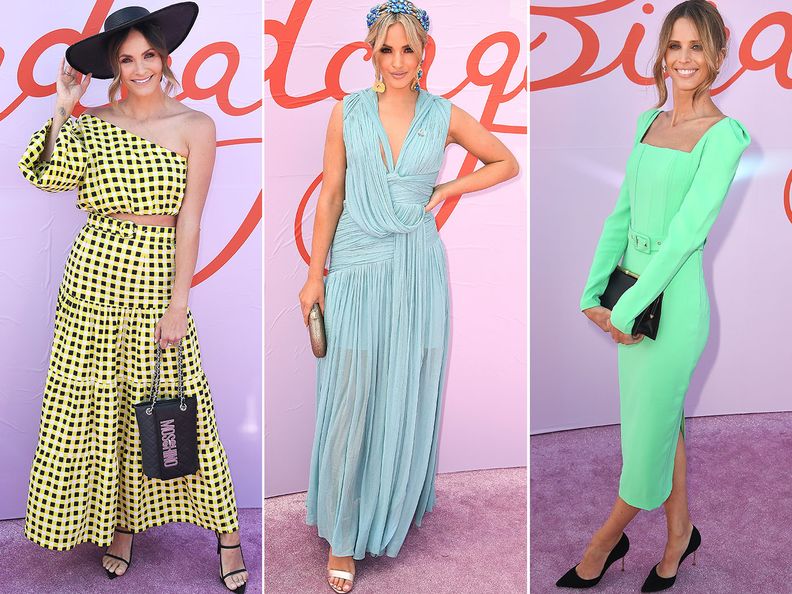 Oaks Day (also known as Ladies Day), feminine pastels and floral prints.
It's all about the ladies so naturally feminine silhouettes and pretty patterns are the go. It's not about over-the-top ensembles, rather chic beauty.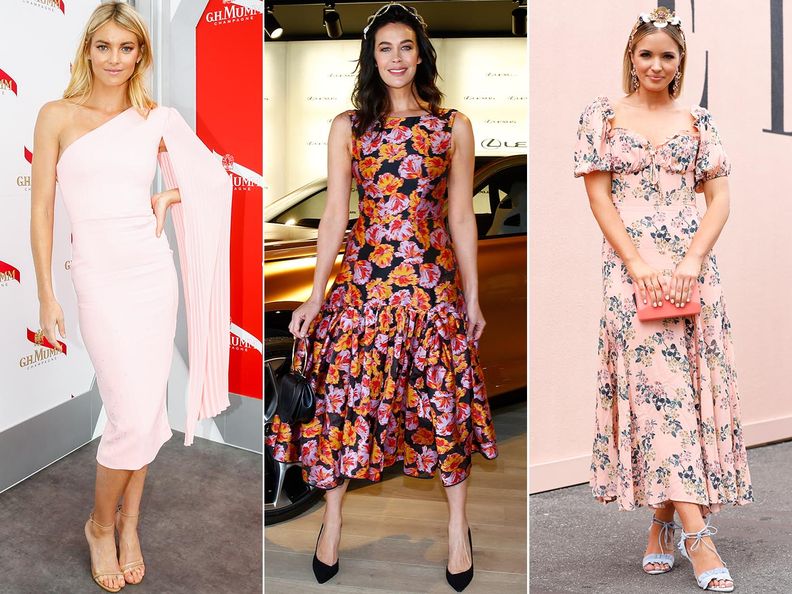 Stakes Day, relaxed.
Compared to the other racing events, Stakes Day is just a little more relaxed, but not too relaxed. Ditch the structured dresses and opt for something more floaty and fun. Two sets and relaxed fabrics, like linen, are an option.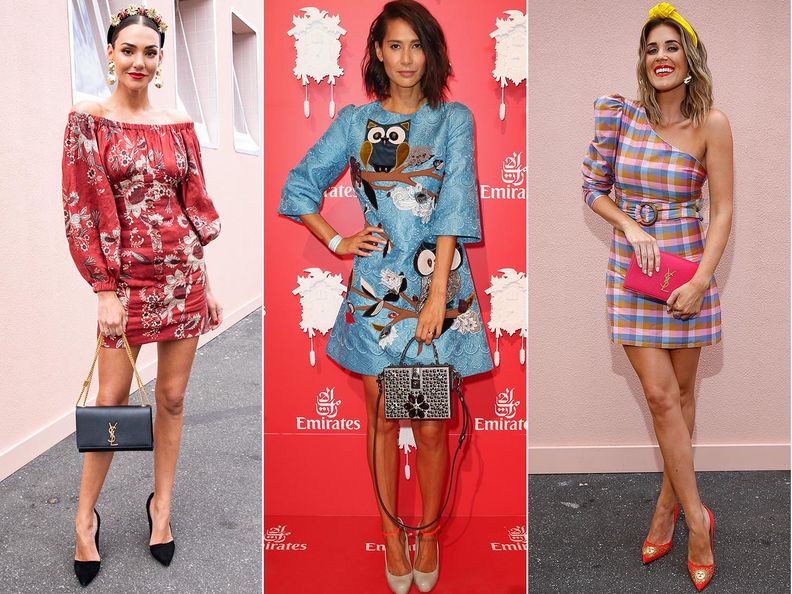 Derby Day, black and white.
Ditch colour on Derby Day and go for either a classic all-black look or a chic head-to-toe white ensemble. Prefer a mix of both? Monochrome, when done right, is also a great way to adhere to the strict dress code. Head pieces are a must!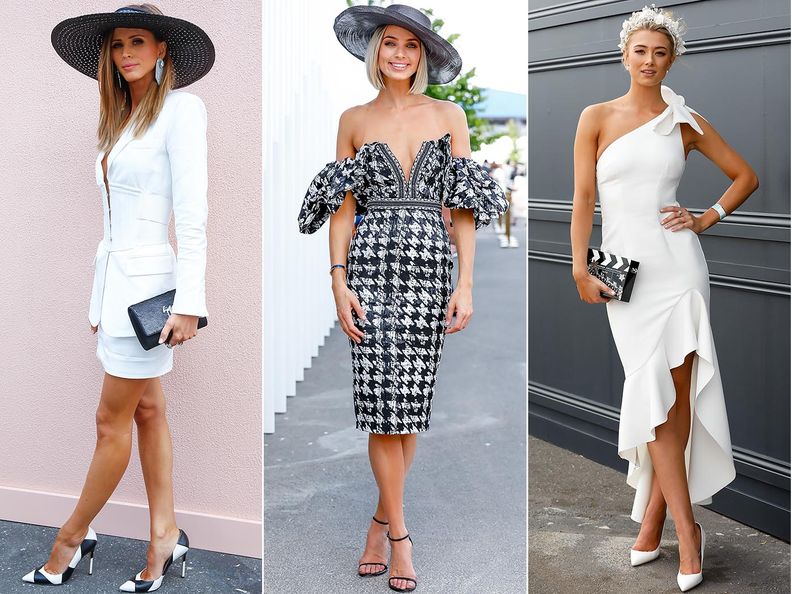 Still need a little help with your race day look? Order a parcel today and one of our Threadicated stylists will be happy to have you Fashions-on-the-Field-fabulous!